Home & Auto Insurance in Roseville and Sacramento, CA
Properly Protecting Assets through Bundled Coverage
For more than 40 years, Foothill Valley Insurance Agency has helped individuals in Roseville protect valuable assets such as a home or automobile. While we are committed to offering our clients comprehensive insurance solutions, we also understand that time is important. To protect the investments and time of our clients, we offer the option to bundle insurance protection.
By combining home and auto coverage, our customers not only receive the discounts that come with a multiline policy, but also a more efficient experience. We routinely insure drivers and homeowners in Roseville, Sacramento, Modesto, CA and the surrounding areas.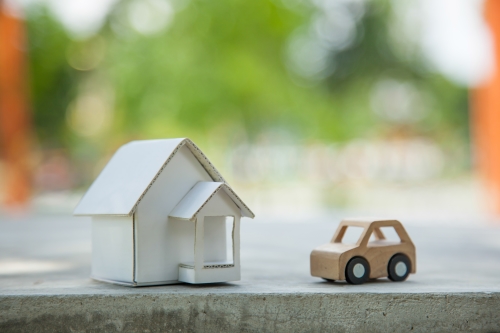 Saving with Combined Home and Auto Insurance
We are able to offer our clients important coverages for home and auto such as liability insurance, collision insurance, and property insurance. However, through our relationship with Progressive & Allied Insurance, our clients can bundle these coverages for increased savings and other perks. When bundling coverage, we work with our one-on-one clients to understand their individual needs and risks. We then make appropriate recommendations regarding coverage and cost.
Please contact us to learn more about our products and policy add-ons.
Prompt, Thorough Service
At Foothill Valley Insurance Agency our staff of knowledgeable agents provide our clients with exceptional customer service that is both prompt and thorough. We enjoy building lasting relationships with our clients and are equipped to protect them at every stage of life. Once we have worked together to put a policy in place, we communicate with our clients regularly to keep coverage up to date.
Request a quote to get started.
Our Location

Foothill Valley Insurance Agency
13 Sierra Gate Plaza Bldg. A
Roseville, CA 95678
Main office:
916-773-4560
Fax:
916-773-4583
Testimonials
Been doing business with Foothill Valley Insurance for quite some time both for our personal coverage and business. They are fantastic and know there stuff. They have the ability to write policies with every insurance company you can think of. Nancy is our go to person for our personal needs and she is a go-getter. She will look at every way possible to save you money, without compromising your coverage. She stays on top of things and follows through. Thank you Foothill Valley, Nancy and everyone else that helps make our lives easy and lets us not worry about things we have no control over. Highly recommend this company
Best customer service, value, and people at Foothill Valley Insurance!